Ritdisplay

The first company in Taiwan to invest in R&D and manufacturing of OLED

• Has developed over 128 patents
• Take the lead in OLED mass production
• RiTdisplay Corporation, founded in 2000, is the first company in Taiwan to invest in research and development (R&D) and manufacturing of the organic light-emitting diode (OLED). RiTdisplay combines the cutting-edge technologies, innovative R&D, and customer-oriented sales and marketing strategies to provide the most advanced flat-panel display products to satisfy the customers' needs. The R&D and the development of manufacturing technologies at RiTdisplay have brought about more than 100 patents, approved and pending. The products are mainly used in the field of mobile phone,MP3 ,Watch ,Bluetooth etc. Reputation, Integrity, Truth are our core values. Certificated in TS16949 / ISO14001 /ISO9001.




The working principle and structure of OLED

The OLED is analogous to that of conventional light-emitting diodes in terms of the working principle. The light emission is through the recombination of electrons and holes from the cathode and anode, respectively. Depending on the device structure, a typical OLED has a hole transport layer (HTL), emitting material layer (EML), and electron transport layer (EML) in between the electrodes. A current injection through the device excites the electrons to higher energy states, and their relaxation to lower states results in light emission with the wavelengths depending on the organic materials and device structure used.

Structure comparision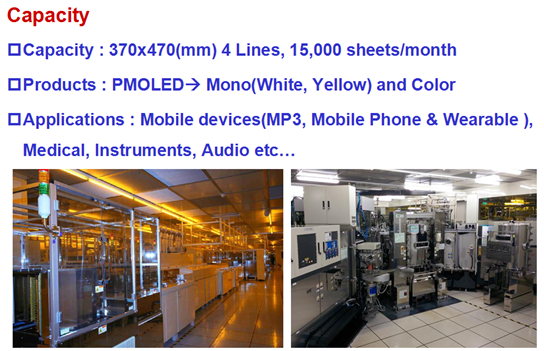 RiTdispaly Catalogs