Sapphire and optical device

the first manufactory in China with capability of growing, processing large size sapphire ingot with top quality and processing capacity with an annual of 10000 / piece infrared optics.


After the successful introduction of Kyropoulos technology from Russian in 2010, through the digestion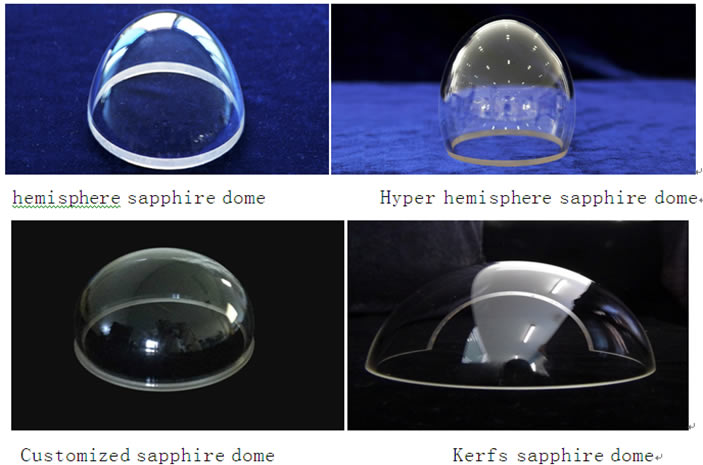 and absorption of sapphire growth and processing technology, our production capacity is promoted to a year yield 1000 sapphire crystal ingot.

Our ingot specifications has covered 30kg,60kg,85kg,90 kg, wafer specifications has covered 2inch, 4inch, 6inch, 8inch, 10-inch. We formed sapphire business as the core, LED packaging as a link, LED applications to support the industrial layout. Our company is mainly dedicated to large-size infrared transparent material and sapphire devices R & D, production, sales and technical consultation, our products covered Φ50-Φ250 dome,Φ50-Φ250 plane lens and 50 *50-360 * 260 windows etc.

Our company is engaged in the sapphire growth, processing and optical instruments and devices processing for over 50 years, we have professional technical talents, mastered the core technology of sapphire and optical device production and processing with perfect production technology, we can provide customers with a large number of long-term, stable sapphire and other optical products.

The manufactory promoted the ISO9001 and TS16949 Quality System construction actively, insists on continuous improvement, constantly optimizes the quality management, continue to improve products quality, we always obtains consistent highly praise from different customers.


Spherical dome
| | | |
| --- | --- | --- |
| | | |
| Spherical dome | | hyper-hemisphere dome |
| | | |
| Special –shaped hyper-hemisphere dome | | kerf dome |
Technical criteria
Product name

Caliber

Dome height

(632.8nm)N
Spherical irregularity

△N
Irregularity of Newton′s ring

Surface quality

Spherical dome

Ø20~Ø300

≤>R2

≥入

≥0.3

≥40/20

Hyper-hemisphere dome

Ø50~Ø300

≤3/2R2

≥5/2入

≥0.5

≥60/40

Special hyper-hemisphere      dome

Ø50~Ø300

≤3/2R2

≥5/2入

≥1.0

≥60/40

Kerf dome

Ø50~Ø300

≤R2

≥5/2入

≥1.0

≥60/40
Material category:
Sapphire, spinel, fluoride, germanium, silicon, quartz, zerodur, K9glass
Window products
| | | |
| --- | --- | --- |
| | | |
| Polygon window | | special-shaped window |
| | | |
| Conical window | | rectangular window |
Technical criteria

Product name

Caliber

Dome height

PV(632.8nm)

RMS(nm)

Surface quality

Polygon window

5~300

5~300

≥1/10入

≥1/40入

≥40/20

          
Kerf window

5~300

5~300

≥1/10入

≥1/40入

≥40/20

Conical window

5~300

5~300

≥1/10入

≥1/40入

≥40/20

Square window

5~300

5~300

≥1/10入

≥1/40入

20/10
Material category:
Sapphire, spinel, fluoride, germanium, silicon, quartz, zerodur, K9glass

special-shaped products

| | | |
| --- | --- | --- |
| | | |
| Special-shaped dome | aspheric dome | rectangular window |
Technical criteria
Product name

Caliber

Dome height

Surface quality

 (nm)
Surface roughness

TTV

Special-shaped dome

Ø50~Ø200

<200

60/40

≥0.5

0.05

Aspheric dome

Ø50~Ø200

<200

60/40

≥0.5

0.05

Rectangular window

Ø50~Ø200

<300

60/40

≥0.5

0.02
          

Material category:

Sapphire, spinel, fluoride, germanium, silicon, quartz, zerodur, K9glass



Technical criteria
Product name

Total ring circuits

Maximum current

Maximum
revolution

Friction torque

Storage life


Disk slip ring
Shaft slip ring


Per customer requirement


Per customer requirement


350r/min
350r/min


<600m/N.m
≥0.5


Ten years
0.05
Prism and lens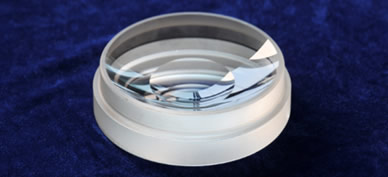 Material introduction
Sapphire technical criteria:
Mohs hardness:9
flexural strength :≥400MPa
Infrared  transmittance(The thickness of test sample is 5mm)
1000-3000nm:≥85% ;3-5um:≥82%
Translucent band:0.1um-6um
Bubble grade: A00 grade

Purity of sapphire material:99.99%
Spinel technical criteria:
Mohs hardness:8.5
flexural strength:≥140MPa
elastic modules:275GPA
transmittance:((The thickness of test sample is 4mm)
0.4-0.8um:≥75;3-5um:≥80%
Compressive strength: ≥ 500Mpa
Material category:

Sapphire, spinel, fluoride, germanium, silicon, quartz, zerodur, K9glass
Sapphire Dome

Caliber:Φ40-Φ300mm
SR (Radius of curvature):R30-R150
Dome height: ≤R
Crystal orientation deviation:≤0.5°
Edge thickness difference:±0.005mm
Surface Quality:40/20
Spherical irregularity :N=4  △N=0.4

Hyper hemisphere sapphire dome


Caliber:Φ80-Φ300mm
SR (Radius of curvature):R40-R150
Dome height: ≤3/2R(3/4D)
Coaxiality: ≤0.01mm
Crystal orientation deviation: ≤0.5°
Edge thickness difference : ≤0.005mm
Surface Quality:60/40

Spherical irregularity:N=5   N=0.5




Kerf Sapphire Dome


Caliber:Φ80-Φ300mm
SR (Radius of curvature):R40-R150
Dome height: ≤3/2R(3/4D)
Coaxiality: ≤0.01mm
Crystal orientation deviation: ≤0.5°
Edge thickness difference : ≤0.005mm
Surface Quality:60/40

Spherical irregularity:N=5   N=0.5

Special Shaped sapphire dome


Caliber:50-300
SR (Radius of curvature):customized according to client request
Edge thickness difference:0.01
Surface Quality:60/40

Surface roughness:0.5




Sapphire Aspheric Dome

Caliber:Φ80-Φ300mm
SR (Radius of curvature):customized
Dome height: ≤3/4
Coaxiality: ≤0.01mm
Crystal orientation deviation: ≤0.5°
Edge thickness difference:  ≤0.01mm

Surface Quality:60/40